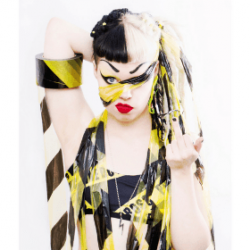 Bad Luck Cabaret
The Spiegeltent
Laufzeit: 60 minutes
Eintrittskarten

buchen
Show beendet
Diese Show ist jetzt beendet.
"Pint-sized vixen" Laurie Black (Rogue Romantic, Briefs Factory Sweatshop) returns to the Spiegeltent to taunt the gods of bad luck and smash some mirrors - metaphorically! Joined by the best in alternative cabaret, comedy, music and more, this is a glitzy, glam and dangerous night out, straight from a tour of the Australian and Brightonian Fringes. Dress for the end of the world, or the beginning of the next one! 
'Bad luck if you miss out on this unique style of cabaret.'
Verwenden Sie das Suchfeld in der Navigationsleiste, um für Bad Luck Cabaret die Verfügbarkeit von Eintrittskarten zu prüfen.
London
Box Office

Versprechen
Bei der Buchung Ihre Sitze auswählen
Sichere Online-Reservierungen
100% garantierte Lieferung des Ticket
Keine versteckten Gebühren.

Theater Adresse
The Spiegeltent
Jubilee Gardens, off Belvedere Road, London, SE1 8XX GB