Oscar Wilde Season
Erregung! Spannung! Mit unserer Hilfe genießen Sie die besten Shows in London für wenig Geld. Wir bieten viele Tickets zu günstigen Preisen und sind ein vertrauenswürdiger Begleiter für tolle Abende in der Londoner Theaterwelt mit Top-Musicals, Komödien, zeitgenössischem und traditionellem Tanz, Oper und vieles mehr. Wir bieten Tickets für kinder- und familiengerechte Shows, die die ganze Familie begeistern, dramatische Londoner Shows für Erwachsene, West End Vorstellungen von Favoriten, die das Publikum seit Jahren begeistern, mit prominent besetzten Comedy-Shows, Musicals und heitere Komödien. Wir bringen Sie auch mit unseren Preisen zum Lachen.
Ergebnisse: 2 Shows passen zu Ihrer Suche.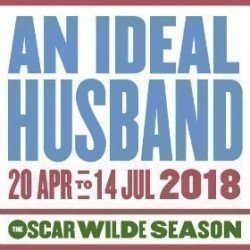 Alex Hanson and Samantha Bond star in Oscar Wilde's classic story of political blackmail and corruption, An Ideal Husband.
Eintrittskarten
ab 26,99€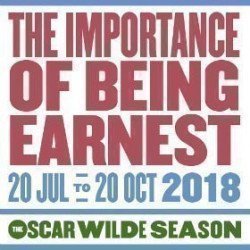 Widely considered one of the funniest plays in English, Wilde's much loved masterpiece throws love, logic and language into the air to make one of theatre's most dazzling firework displays. Jack, Algy, Gwendolyn and Cecily discover how unsmooth runs the course of true love, while Lady Bracknell keeps a baleful eye on the mayhem of manners. 'It is very romantic to be in love. The very essence of romance is uncertainty'
Eintrittskarten
ab 26,49€
Nach Kategorie
suchen
Rabatt bis zu 70%
Sichere Online-Reservierungen
Tickets können per Post versendet oder am Box Office persönlich abgeholt werden
Kundenbetreuung ist an 7 Tage in der Woche geöffnet
Bei der Buchung Ihre Sitze auswählen
Keine versteckten Gebühren