Rock und Pop Musicals
Erregung! Spannung! Mit unserer Hilfe genießen Sie die besten Shows in London für wenig Geld. Wir bieten viele Tickets zu günstigen Preisen und sind ein vertrauenswürdiger Begleiter für tolle Abende in der Londoner Theaterwelt mit Top-Musicals, Komödien, zeitgenössischem und traditionellem Tanz, Oper und vieles mehr. Wir bieten Tickets für kinder- und familiengerechte Shows, die die ganze Familie begeistern, dramatische Londoner Shows für Erwachsene, West End Vorstellungen von Favoriten, die das Publikum seit Jahren begeistern, mit prominent besetzten Comedy-Shows, Musicals und heitere Komödien. Wir bringen Sie auch mit unseren Preisen zum Lachen.
Ergebnisse: 5 Shows passen zu Ihrer Suche.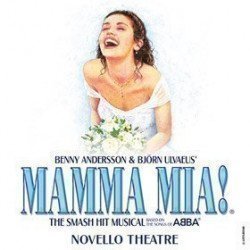 Familien (93%)
Paare (94%)
Theaterbesucher (92%)
i
Mamma Mia
hat sich zu einem globalen Phänomen entwickelt. Alle lieben Abba. Unvergessliche Songs wie "
Dancing Queen
" und "
Take A Chance On Me
" ziehen Unmengen von Zuschauern an. Eine märchenhafte Geschichte von Liebe, Lachen und Freundschaft, wegen der das
Novello Theatre
in London jeden Abend fast zum Bersten gefüllt ist. Fantastisch!
Eintrittskarten
ab 33.99€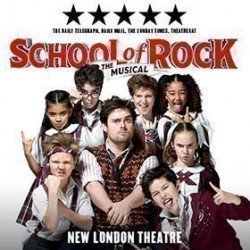 Familien (98%)
Paare (85%)
Theaterbesucher (84%)
i
Der Gewinner des 2017 Olivier Award für herausragende musikalische Leistung, das Musical "School of Rock", hat sich im Londoner West End wirklich etabliert.
In der Hauptrolle: David Fynn
Eintrittskarten
ab 20.49€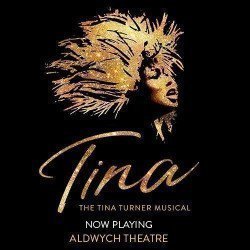 Paare (96%)
Theaterbesucher (93%)
i
From humble beginnings in Nutbush, Tennessee, to her transformation into the global Queen of Rock 'n' Roll, Tina Turner didn't just break the rules, she rewrote them. This new stage musical, presented in association with Tina Turner herself, reveals the untold story of a woman who dared to defy the bounds of her age, gender and race.
Eintrittskarten
ab 26.49€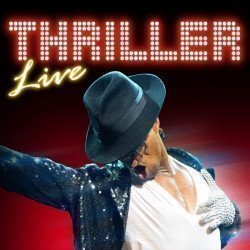 Familien (91%)
Paare (89%)
Theaterbesucher (87%)
i
Oh, diese Musik! Dies ist eine wirklich coole Schau. Thriller - Live ist ein spektakuläres hyper-dynamisches Musical, das die Karriere der Poplegenden Michael Jackson und der Jackson Five feiert und nach drei erfolgreichen Touren durch Großbritannien und stehenden Ovationen in Europa im Moonwalk ins West End einzieht. Eine echte Achterbahn aus Soul und Funk!
Eintrittskarten
ab 33.99€
Paare (91%)
Theaterbesucher (88%)
i
Experience the thrill of London's most spectacular musical as Bat Out of Hell brings to life the legendary anthems of Jim Steinman and Meat Loaf, in a critically-acclaimed, award-winning production that combines the magic of a musical, with the immense energy of rock 'n' roll.
In der Hauptrolle: Christina Bennington , Andrew Polec
Eintrittskarten
ab 20.99€
Nach Kategorie
suchen
Rabatt bis zu 70%
Sichere Online-Reservierungen
Tickets können per Post versendet oder am Box Office persönlich abgeholt werden
Kundenbetreuung ist an 7 Tage in der Woche geöffnet
Bei der Buchung Ihre Sitze auswählen
Keine versteckten Gebühren