Jetzt läuft im
Garrick Theatre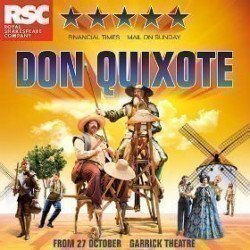 Buchung bis: Saturday, 2 February 2019
After a lifetime of reading books on chivalry, one eccentric old man heads off on a rumbustious quest to become a wandering knight accompanied by his faithful and equally ill-suited servant, 'riotously performed by David Threlfall as Don Quixote and Rufus Hound as Sancho Panza' (The Times). Taking up a lance and sword, Don Quixote sets out on a hilarious journey across medieval Spain, defending the helpless and vanquishing the wicked. 
Eintrittskarten
ab 11.49€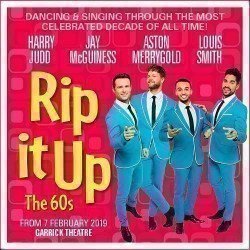 Buchung von: Thursday, 7 February 2019
Buchung bis: Sunday, 2 June 2019
The ultimate strictly boy band of dance bring the 60's smashing into the 21st century, in an explosion of song, dance, acrobatics and amazing visuals!   Aston Merrygold (JLS) and Jay McGuiness (The Wanted) sing, while Harry Judd (McFly) is on drums and Olympic champion Louis Smith performs amazing gymnastic feats. But what shines through the most in this spectacular show is the fab four's phenomenal dancing talent!   The boys are joined by an incredible cast of dancers, singers and musicians, to celebrate the iconic sounds, sights and events of the decade which transformed the 20th Century.
Eintrittskarten
ab 33.49€
Theater Adresse
Garrick Theatre
2 Charing Cross Road, London, WC2H 0HH GB +44 (0)20 7492 0813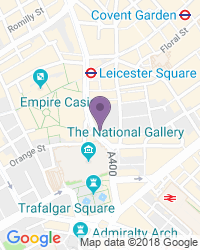 Gelegenheit
Klimatisiert
Bar
Behindertengerechte Toiletten
Infrarot-Kopfhörer (Hörschleife)
Mitglied des
Toiletten
Rollstuhlzugang
Theater Info
Kapazität: 650
Gebaut in: 1889