Garrick Theatre
2 Charing Cross Road, London, WC2H 0HH GB
Jetzt läuft im
Garrick Theatre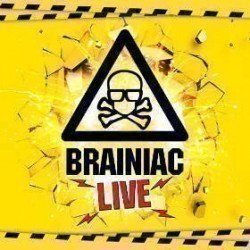 Brainiac Live!
Garrick Theatre
5/5
-

Nach

2

Bewertungen - (Bewertungen)
5

2

Bewertungen
Eintrittskarten

ab 14,49€
Strap on your safety goggles boys and girls!
This August Brainiac Live performs at the Garrick Theatre in the heart of the West End. The most outrageous live science show with exploding dustbins, combusting microwaves, live daredevils stunts and all the experiments you're not allowed to do at home.
Based on the popular TV show, come join the fearless Brainiacs as they take you on a breathless ride through the wild world of the weird and wonderful. Watch in amazement from the safety of your seat as the Brainiacs delve fearlessly into the spectacular mysteries of science!
Buchung bis: Sonntag, 1 September 2019
Laufzeit: 1 hour
Brainiac Live!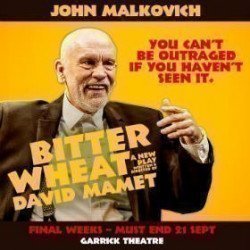 Bitter Wheat
Garrick Theatre
4,1/5
-

Nach

24

Bewertungen - (Bewertungen)
4,1

24

Bewertungen
Eintrittskarten

ab 21,99€
Hollywood is a hell hole.
Everything in Hollywood is for sale except the awards, which are for rent.
Bitter Wheat is a play about a depraved Hollywood mogul.
Buchung bis: Samstag, 21 September 2019
In der Hauptrolle: John Malkovich
Bitter Wheat
Keine
Buchungsgebühren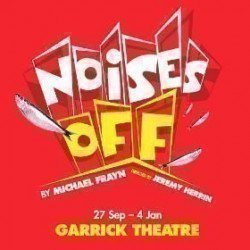 Noises Off
Garrick Theatre
Eintrittskarten

ab 16,49€
"The funniest farce ever written." Evening Standard
Michael Frayn's iconic backstage comedy Noises Off transfers to the West End, following a triumphant sell-out season at the Lyric Hammersmith.
With technical brilliance and split-second timing, it takes us behind the scenes with a company of actors in a hilarious and heartfelt tribute to the unpredictability of life in the theatre. Hailed as one of the funniest plays of all time, the Olivier Award-winning Noises Off originally premiered at the Lyric Hammersmith in 1982 and instantly became a timeless British comedy.
In an exuberant new production by Jeremy Herrin (All My Sons, Wolf Hall,This House), Noises Off arrives at the Garrick Theatre for a strictly limited run, for fans to enjoy and new audiences to discover.
Buchung von: Freitag, 27 September 2019
Buchung bis: Samstag, 4 Januar 2020
Laufzeit: 2 hours 10 minutes
Noises Off
Ausstattung Garrick Theatre
Klimatisiert
Bar
Behindertengerechte Toiletten
Infrarot-Kopfhörer (Hörschleife)
Mitglied des Q-Park scheme
Toiletten
Rollstuhlzugang
Garrick Theatre Ort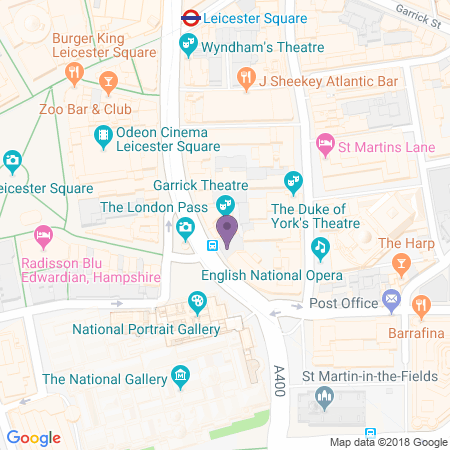 Wegbeschreibung
Reiseinformationen
nächste U-Bahn-Station
Leicester Square

Charing Cross
nächster Bahnhof
U-Bahn Linien
Northern
Piccadilly
Bakerloo
Tagbusse
(Charing Cross Road) 24, 29, 176; (Strand) 6, 9, 11, 13, 15, 23, 87, 91, 139
Nachtbusse
(Charing Cross Road) 24, 176, N5, N20, N29, N41, N279; (Strand) 6, 23, 139, N9, N11, N13, N15, N21, N26, N44, N47, N87, N89, N91, N155, N343, N551