Berühmtheiten auf die Bühne
Erregung! Spannung! Mit unserer Hilfe genießen Sie die besten Shows in London für wenig Geld. Wir bieten viele Tickets zu günstigen Preisen und sind ein vertrauenswürdiger Begleiter für tolle Abende in der Londoner Theaterwelt mit Top-Musicals, Komödien, zeitgenössischem und traditionellem Tanz, Oper und vieles mehr. Wir bieten Tickets für kinder- und familiengerechte Shows, die die ganze Familie begeistern, dramatische Londoner Shows für Erwachsene, West End Vorstellungen von Favoriten, die das Publikum seit Jahren begeistern, mit prominent besetzten Comedy-Shows, Musicals und heitere Komödien. Wir bringen Sie auch mit unseren Preisen zum Lachen.
Ergebnisse: 11 Shows passen zu Ihrer Suche.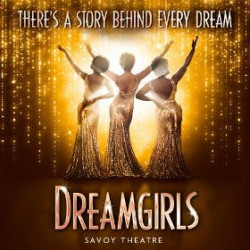 Familien (82%)
Paare (92%)
Theaterbesucher (95%)
i
Thirty-six years after the ground-breaking original Broadway production, this UK and West End premiere of the sensational and iconic musical Dreamgirls continues its run at the Savoy Theatre.
In der Hauptrolle: Amber Riley, Ruth Brown, Karen Mav
Eintrittskarten
ab 17,49€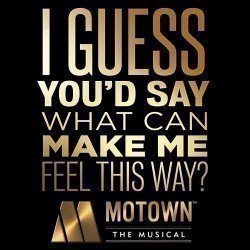 Familien (85%)
Paare (92%)
Theaterbesucher (93%)
i
Frisch vom Broadway eingetroffen, bringt das epische Jukebox-Musical ab Februar 2016 frischen Wind in das glamouröse Shaftesbury Theatre im West End. Wenn Sie liebliche Soul Music mögen, werden Sie dieses Musical lieben. Es steckt voller unvergesslicher Motown-Songs, die bis zur Perfektion nachgesungen und durch wunderbare Choreografien komplettiert werden – eine wahrhaftige Reise in die Vergangenheit.
In der Hauptrolle: Cedric Neal, Lucy St. Louis, Charl Brown, Sifiso Mazibuko
Eintrittskarten
ab 26,49€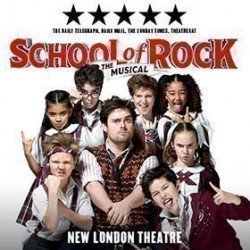 Familien (98%)
Paare (85%)
Theaterbesucher (85%)
i
School of Rock the musical is now playing in London's West End!
Based on the iconic, hit movie, this irresistible new musical follows Dewey Finn, a failed, wannabe rock star who decides to earn an extra bit of cash by posing as a supply teacher at a prestigious prep school. There he turns a class of straight –A pupils into a guitar-shredding, bass-slapping mind-blowing rock band. But can he get them to the Battle of the Bands without their parents and the school's headmistress finding out?
In der Hauptrolle: David Fynn
Eintrittskarten
ab 20,49€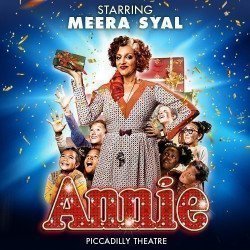 Familien (98%)
Theaterbesucher (88%)
i
Miranda Hart makes her West End debut as the infamous Miss Hannigan in a new production of the beloved Broadway musical Annie. Directed by Nikolai Foster, Annie opens at the Piccadilly Theatre in May 2017, for a London season.
In der Hauptrolle: Miranda Hart, Craig Revel Horwood
Eintrittskarten
ab 27,49€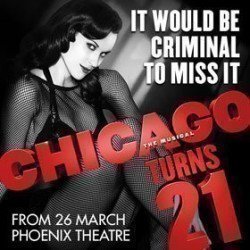 Paare (89%)
Theaterbesucher (91%)
i
Chicago spielt bereits im achten Jahr in London. Es erzählt die Geschichte des Showgirls Roxi Hart, die ihren Liebhaber umbringt, dann aber aus dem Gefängnis freikommt und ihren Prozess nutzt, um gemeinsam mit dem ebenso verbrecherischen Showgirl Velma Kelly den kometenhaften Aufstieg zu Ruhm und Reichtum zu schaffen.
In der Hauptrolle: Cuba Gooding Jr
Eintrittskarten
ab 27,49€
Theaterbesucher (88%)
i
Following his critically acclaimed performance in Arthur Miller's All My Sons at the Apollo Theatre in 2010, David Suchet returns in Eugene O?Neill's masterpiece, Long Day's Journey into Night.
In der Hauptrolle: Jeremy Irons, Lesley Manville
Eintrittskarten
ab 16,99€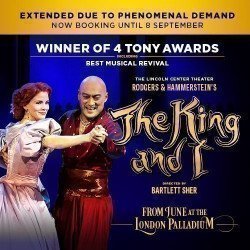 Tipped to be London's theatrical event of 2018, the multi-award winning and critically acclaimed Lincoln Center Theater's production of Rodgers and Hammerstein's The King and I comes to London's iconic Palladium in Spring 2018.
In der Hauptrolle: Kelli O'Hara, Ken Watanabe
Eintrittskarten
ab 39,49€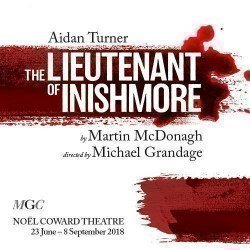 MGC Artistic Director Michael Grandage directs a rare revival of Martin McDonagh's critically acclaimed, brilliant satire on terrorism, THE LIEUTENANT OF INISHMORE. Stage and screen actor Aidan Turner, best known for playing the title role in the BBC hit series Poldark, plays Mad Padraic, a terrorist deemed too violent to be a member of the IRA, in this hilarious, acute observation of violence in contemporary culture.
In der Hauptrolle: Aidan Turner
Eintrittskarten
ab 57,49€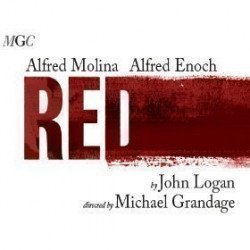 MGC Artistic Director Michael Grandage directs this first ever UK revival since directing the world premiere at the Donmar Warehouse in 2009. The production went on to win six Tony Awards, including Best Play.
In der Hauptrolle: Alfred Molina, Alfred Enoch
Eintrittskarten
ab 40,49€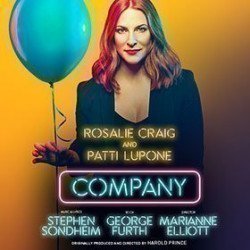 Marianne Elliott directs Company, Stephen Sondheim and George Furth's musical about life, love and marriage. Elliott & Harper Productions present this iconic musical comedy with the lead role of "Bobby" re-imagined for the first time as a woman.
In der Hauptrolle: Patti LuPone, Rosalie Craig
Eintrittskarten
ab 33,99€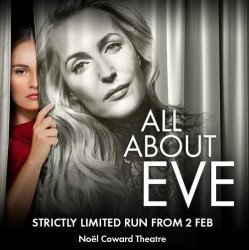 In der Hauptrolle: Cate Blanchett
Nach Kategorie
suchen
Rabatt bis zu 70%
Sichere Online-Reservierungen
Tickets können per Post versendet oder am Box Office persönlich abgeholt werden
Kundenbetreuung ist an 7 Tage in der Woche geöffnet
Bei der Buchung Ihre Sitze auswählen
Keine versteckten Gebühren