Apollo Theatre
31 Shaftesbury Avenue, London, W1D 7ES GB
Jetzt läuft im
Apollo Theatre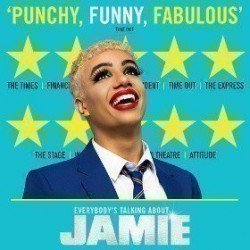 Everybody's Talking About Jamie
Apollo Theatre
4,7/5
-

Nach

194

Bewertungen - (Bewertungen)
4,7

194

Bewertungen
Eintrittskarten

ab 26,99€
Paare (86%)
Theaterbesucher (89%)
i
Inspired by a true story, Everybody's Talking About Jamie is the award-winning hit musical that everybody is talking about.
Jamie New is sixteen and lives on a council estate in Sheffield. Jamie doesn't quite fit in.
Jamie is terrified about the future. He is going to be a sensation.
Supported by his brilliant loving mum and surrounded by his friends, Jamie overcomes prejudice, beats the bullies and steps out of the darkness, into the spotlight.
Buchung bis: Sonntag, 28. Februar 2021
Dauer: 2 hours 40 minutes
Everybody's Talking About Jamie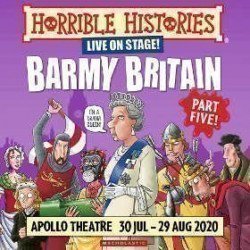 Horrible Histories - Barmy Britain - Part 5
Apollo Theatre
Eintrittskarten

ab 26,49€
We all want to meet people from history! The trouble is everyone is dead!
So BARMY BRITAIN is back with a brand-new show full of crazy new characters and rude new rulers from Britain's barmy past! 
Buchung von: Freitag, 1. Januar 2021
Buchung bis: Samstag, 28. August 2021
Dauer: 70 Minutes
Horrible Histories - Barmy Britain - Part 5
Ausstattung Apollo Theatre
Klimatisiert
Bar
Behindertengerechte Toiletten
Induktive Höranlage
Mitglied des Q-Park-Programms
Toiletten
Rollstuhlzugang
Barrierefreie Tickets für das Apollo Theatre
Zuschauer mit Behinderungen und deren Begleitpersonen können ermäßigte Tickets erhalten. Bitte kontaktieren Sie den Service für Barrierefreiheit des Apollo Theatre unter 033 0333 4815.
Apollo Theatre Standort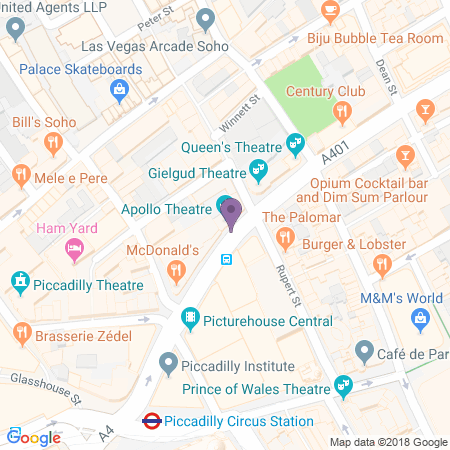 Wegbeschreibung
Reiseinformationen
Nächste U-Bahn-Station
Piccadilly Circus

Leicester Square
Nächster Bahnhof
U-Bahn-Linien
Bakerloo
Piccadilly
Northern
Busse
(Shaftesbury Avenue) 12, 14, 19, 38; (Regent Street) 6, 13, 15, 23, 88, 94, 139, 159, 453
Nachtbusse
(Shaftesbury Avenue) 14, N19, N38; (Regent Street) 6, 12, 23, 88, 94, 139, 159, 453, N3, N13, N15, N109, N18, N136