Dominion Theatre
268-269 Tottenham Court Road, London, W1T 7AQ GB
Jetzt läuft im
Dominion Theatre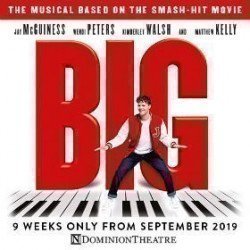 Big: The Musical
Dominion Theatre
4,4/5
-

Nach

94

Bewertungen - (Bewertungen)
4,4

94

Bewertungen
Eintrittskarten

ab 34,49€
Familien (90%)
Theaterbesucher (83%)
i
The heart-warming and hilarious Broadway show based on the classic movie starring Tom Hanks, comes to The Dominion Theatre for its West End premiere.
Buchung bis: Samstag, 2 November 2019
In der Hauptrolle: Jay McGuiness
Big: The Musical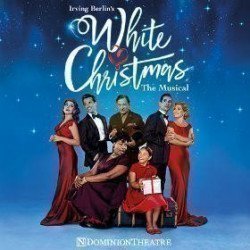 White Christmas
Dominion Theatre
4,5/5
-

Nach

126

Bewertungen - (Bewertungen)
4,5

126

Bewertungen
Eintrittskarten

ab 34,49€
Familien (86%)
Paare (82%)
Theaterbesucher (84%)
i
Celebrate the magic of Christmas with the spectacular new production of Irving Berlin's WHITE CHRISTMAS. The perfect heartwarming family musical will turn London's Dominion Theatre merry and bright for a strictly limited season from November 2019.
Buchung von: Samstag, 16 November 2019
Buchung bis: Samstag, 4 Januar 2020
Laufzeit: 2 hours 40 minutes
White Christmas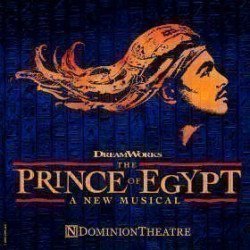 The Prince of Egypt
Dominion Theatre
Eintrittskarten

ab 26,99€
Experience the epic emotion and soaring music of THE PRINCE OF EGYPT, the extraordinary new musical from three-time Academy Award-winner Stephen Schwartz (composer of the global phenomenon Wicked).
Buchung von: Mittwoch, 5 Februar 2020
Buchung bis: Samstag, 12 September 2020
The Prince of Egypt
Ausstattung Dominion Theatre
Luftgekühlt
Bar
Behindertengerechte Toiletten
Infrarot-Kopfhörer (Hörschleife)
Toiletten
Rollstuhlzugang
Dominion Theatre Ort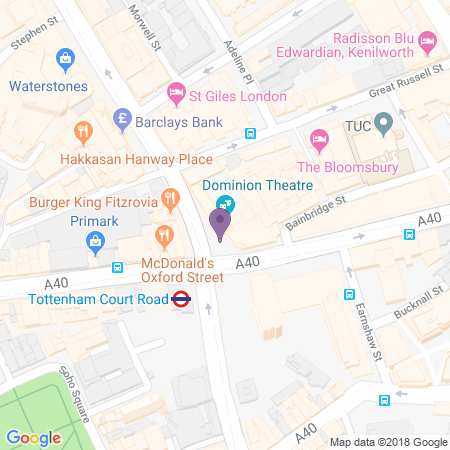 Wegbeschreibung
Reiseinformationen
nächste U-Bahn-Station
Tottenham Court Road

Goodge Street
Tagbusse
(Tottenham Ct Rd Station) 7, 10, 14, 24, 29, 73, 134, 242; (New Oxford St) 1, 8, 25, 55, 98, 176, 390
Nachtbusse
(Tottenham Ct Rd Station) 7, 10, 14, 24, 134, 242, N7, N29, N35, N68, N73, N253, N279; (New Oxford St) 25, 176, 390, N1, N8, N41, N55, N98, N171, N207