Jetzt läuft im
Old Vic Theatre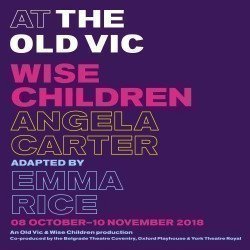 Buchung bis: Saturday, 10 November 2018
'Let's have all the skeletons out of the closet, today, of all days!'
It's 23 April, Shakespeare's birthday.
In Brixton, Nora and Dora Chance – twin chorus girls born and bred south of the river – are celebrating their 70th birthday. Over the river in Chelsea, their father and greatest actor of his generation Melchior Hazard turns 100 on the same day. As does his twin brother Peregrine. If, in fact, he's still alive. And if, in truth, Melchior is their real father after all…
Eintrittskarten
ab 34.49€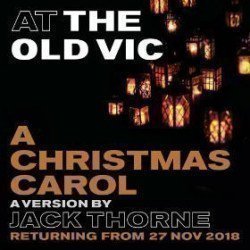 Buchung von: Saturday, 1 December 2018
Buchung bis: Saturday, 19 January 2019
Matthew Warchus directs Charles Dickens' timeless classic A Christmas Carol in a joyous new adaptation by Jack Thorne.
On a bitter Christmas Eve night a cold-hearted miser is visited by four ghosts. Transported to worlds past, present and future, Ebenezer Scrooge witnesses what a lifetime of fear and selfishness has led to and sees with fresh eyes the lonely life he has built for himself. Can Ebenezer be saved before it's too late?
Eintrittskarten
ab 40.99€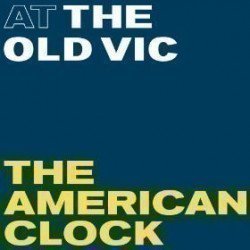 Buchung von: Saturday, 9 February 2019
Buchung bis: Wednesday, 27 March 2019
'For them the clock would never strike midnight, the dance and the music could never stop…'
The American Clock turns, fortunes are made and lives are broken. In New York City in 1929, the stock market crashed and everything changed.
Eintrittskarten
ab 28.99€
Theater Adresse
Old Vic Theatre
103 The Cut, London, SE1 8NB GB +44 (0)20 7492 0813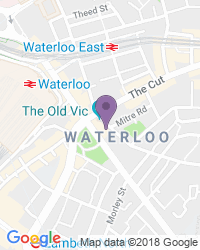 Gelegenheit
Klimatisiert
Bar
Behindertengerechte Toiletten
Infrarot-Kopfhörer (Hörschleife)
Toiletten
Rollstuhlzugang
Theater Info
Kapazität: 1067
Gebaut in: 1818