Theatre Royal Haymarket
8 Haymarket, London, SW1Y 4HT GB
Jetzt läuft im
Theatre Royal Haymarket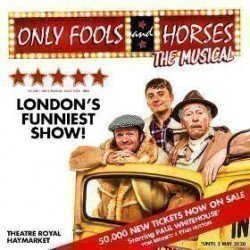 Only Fools and Horses
Theatre Royal Haymarket
4,7/5
-

Nach

106

Bewertungen - (Bewertungen)
4,7

106

Bewertungen
Eintrittskarten

ab 29,99€
Familien (85%)
Paare (89%)
Theaterbesucher (92%)
i
Only Fools and Horses the Musical brings the iconic and much-loved comedy to life once more, through an ingenious and hilarious original score. Written by Paul Whitehouse and Jim Sullivan, fully endorsed by the Sullivan estate.
Sound CUSHTY?  Then book your tickets today - Only a forty-two carat PLONKER would miss it!
Buchung von: Freitag, 1. Januar 2021
Buchung bis: Samstag, 6. Februar 2021
Dauer: 2 hours 30 minutes
In der Hauptrolle: Paul Whitehouse, Ryan Hutton, Tom Bennett
Only Fools and Horses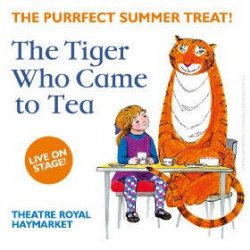 The Tiger Who Came To Tea
Theatre Royal Haymarket
4,5/5
-

Nach

28

Bewertungen - (Bewertungen)
4,5

28

Bewertungen
Eintrittskarten

ab 19,49€
Based on Britain's best-loved picture book by Judith Kerr, the Olivier Award nominated smash hit show The Tiger Who Came to Tea returns to the West End.
Buchung von: Freitag, 1. Januar 2021
Buchung bis: Sonntag, 5. September 2021
Dauer: 55 minutes (No interval)
The Tiger Who Came To Tea
Ausstattung Theatre Royal Haymarket
Luftgekühlt
Bar
Behindertengerechte Toiletten
Induktive Höranlage
Mitglied des Q-Park-Programms
Toiletten
Rollstuhlzugang
Barrierefreie Tickets für das Theatre Royal Haymarket
Zuschauer mit Behinderungen und deren Begleitpersonen können ermäßigte Tickets erhalten. Bitte kontaktieren Sie den Service für Barrierefreiheit des Theatre Royal Haymarket unter 020 7930 8800.
Theatre Royal Haymarket Standort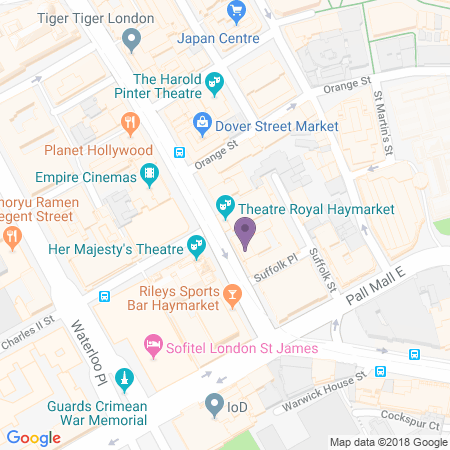 Wegbeschreibung
Reiseinformationen
Nächste U-Bahn-Station
Piccadilly Circus

Charing Cross
Nächster Bahnhof
U-Bahn-Linien
Bakerloo
Piccadilly
Northern
Busse
(Haymarket) 6, 12, 23, 88, 139, 453, N8, N19, N38, N97, N3, N13, N15, N136, N159
Nachtbusse
(Haymarket) 3, 6, 9, 12, 13, 15, 19, 23, 38, 53, 88, 139, 159