Phoenix Theatre
Charing Cross Road, London, WC2H 0JP GB
Jetzt läuft im
Phoenix Theatre
Phoenix Theatre
5/5
-

Nach

1

Bewertung - (Bewertungen)
5

1

Bewertung
Eintrittskarten

ab 118,49€
Paare (100%)
Theaterbesucher (100%)
i
On a street in New Orleans, in the blistering summer heat, a sister spirals.
When Blanche unexpectedly visits her estranged sister Stella, she brings with her a past that will threaten their future. As Stella's husband Stanley stalks closer to the truth, Blanche's fragile world begins to fracture. Reality and illusion collide and a violent conflict changes their lives forever.
Buchung bis: Mittwoch, 14. Juni 2023
Dauer: 2 hours & 45 mins including an interval
In der Hauptrolle: Anjana Vasan, Patsy Ferran, Paul Mescal
A Streetcar Named Desire
Keine
Buchungsgebühren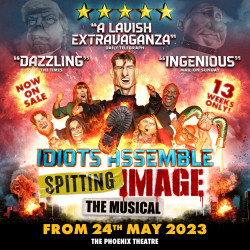 Idiots Assemble: Spitting Image Saves The World
Phoenix Theatre
Eintrittskarten

ab 28,99€
Witness the greatest cast ever assembled live on stage, as the world-famous Spitting Image puppets tread the boards of London's theatreland for the first time ever in IDIOTS ASSEMBLE: SPITTING IMAGE THE MUSICAL. It's like a big West End show but without the boring bits.
Buchung bis: Samstag, 26. August 2023
Dauer: 2 hours (incl. interval)
Idiots Assemble: Spitting Image Saves The World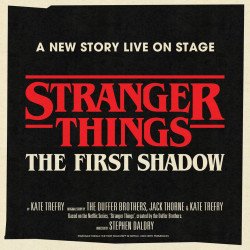 Öffnet am 17 Nov 2023
Öffnet am 17 November 2023
Stranger Things: The First Shadow
Phoenix Theatre
Brought to life by a multi-award-winning creative team, who take theatrical storytelling and stagecraft to a whole new dimension, this gripping new adventure will take you right back to the beginning of the Stranger Things story – and may hold the key to the end.
Buchung von: Freitag, 17. November 2023
Buchung bis: Sonntag, 25. August 2024
Dauer: 2 hours 30 minutes (incl interval)
Stranger Things: The First Shadow
Ausstattung Phoenix Theatre
Klimatisiert
Bar
Behindertengerechte Toiletten
Induktive Höranlage
Mitglied des Q-Park-Programms
Toiletten
Rollstuhlzugang
Barrierefreie Tickets für das Phoenix Theatre
Zuschauer mit Behinderungen und deren Begleitpersonen können ermäßigte Tickets erhalten. Bitte kontaktieren Sie den Service für Barrierefreiheit des Phoenix Theatre unter 0800 912 6971.
Phoenix Theatre Standort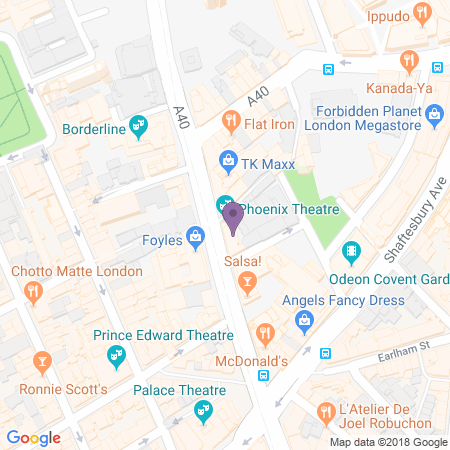 Wegbeschreibung
Reiseinformationen
Nächste U-Bahn-Station
Tottenham Court Road

Leicester Square
Nächster Bahnhof
U-Bahn-Linien
Central
Northern
Piccadilly
Busse
(Charing Cross Road) 14, 24, 29, 176; (Shaftesbury Avenue) 19, 38
Nachtbusse
(Charing Cross Road) 14, 24, 176 N29, N41, N279; (Shaftesbury Avenue) N5, N19, N20, N38