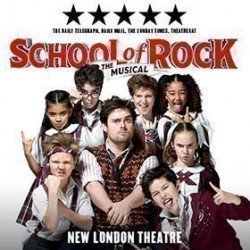 School of Rock the Musical
New London Theatre (Gillian Lynne Theatre)
In der Hauptrolle: David Fynn
Buchung bis: Sonntag, 20 Oktober 2019
Laufzeit: 2 hours 30 minutes (Including one interval)
Eintrittskarten
ab 20,49€
Eintrittskarten

buchen
Vorstellungszeiten
Mo
Di
Mi
Do
Fr
Sa
So
14:30
14:30
19:30
19:30
19:30
19:30
19:30
Buchung von:
Montag, 24 Oktober 2016
Buchung bis:
Sonntag, 20 Oktober 2019
Laufzeit:
2 hours 30 minutes (Including one interval)
Pressespiegel
The most enjoyable few hours money can buy The Telegraph
Terrific fun Daily Mail
A triumph for Andrew Lloyd Webber as King of hit musicals Daily Mirror
A big hearted show. Loud and cheeky, a feel-good experience with a hint of anarchic wildness Evening Standard
Kundenbewertung
Zu Erwarten:
Darstellung:
Musik:
Kostüme:
Geschichte:
Beleuchtung:
Empfohlen für:
Allen:
Familien:
Jugendliche:
Paare:
Theaterbesucher:
Nach 265 Bewertungen
Großartig
Fantastische schauspielerische und musikalische Leistung der Kinder und der Hauptdarsteller
Jan London Box Office Kunden
Not Sir Andrew's best show....
Michael London Box Office Kunden
Unglaubliche beeindruckende Leistung!!!!!!! Brilliant¨!!!
GABRIELLA London Box Office Kunden
Einfach super !!!
Super Musical, vor allem die Kinderschauspieler sind einfach spitze. Aber ich wünschte mir "It's a long way...." von AC/DC am Ende.
Bülent London Box Office Kunden
bin total begeistert, muss man unbedingt gesehen haben
Einfach unglaublich was die Kinder für tolle Stimmen haben und wie sie gerockt haben. Die Kinder spielen ihre Instrumente wirklich selbst, das hat mich sehr beeindruckt.
Wolfgang London Box Office Kunden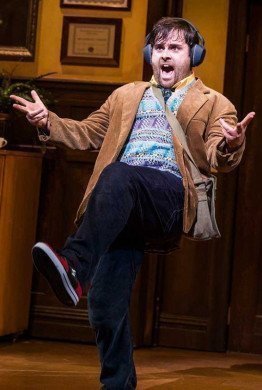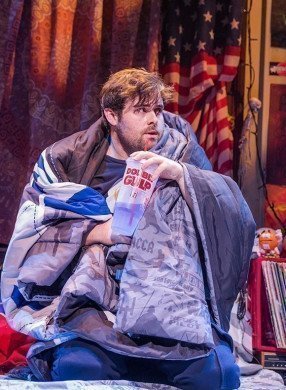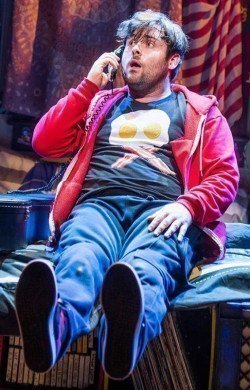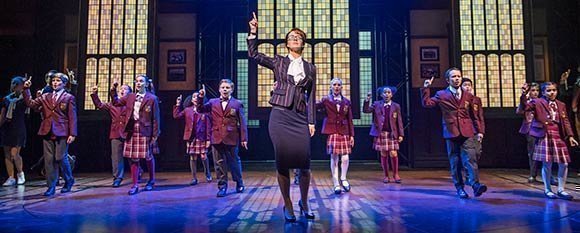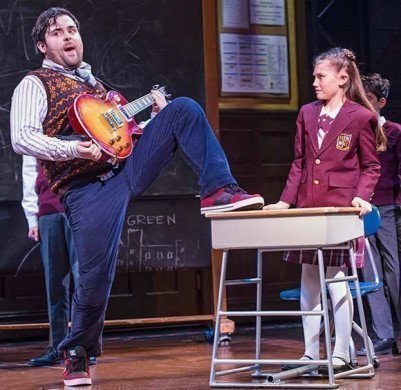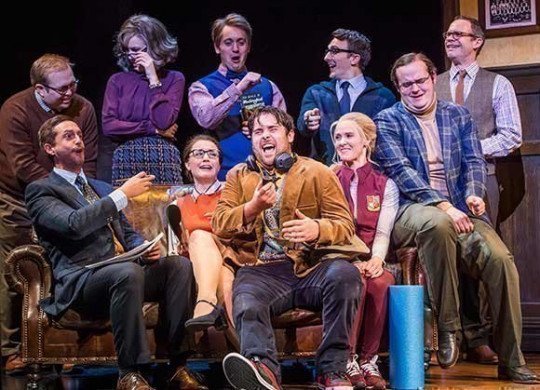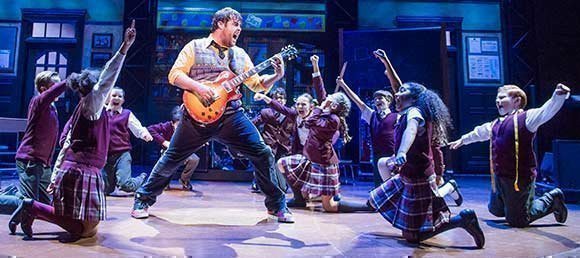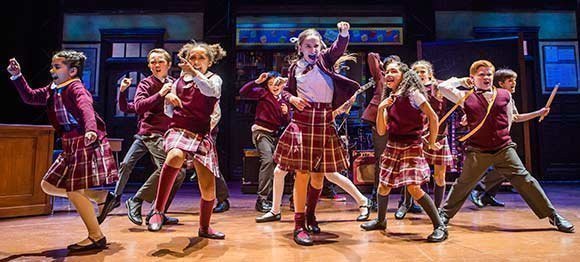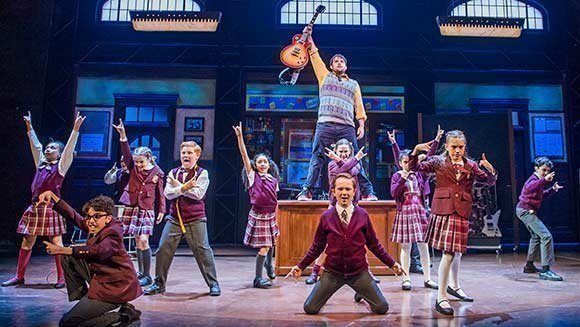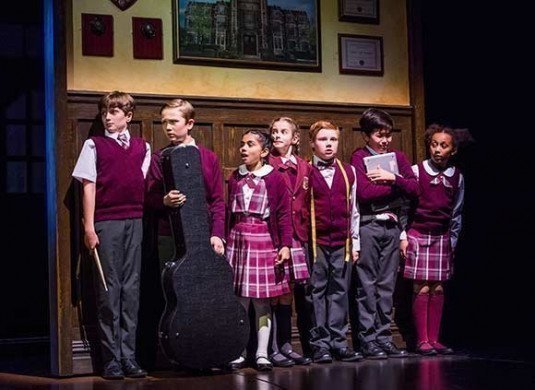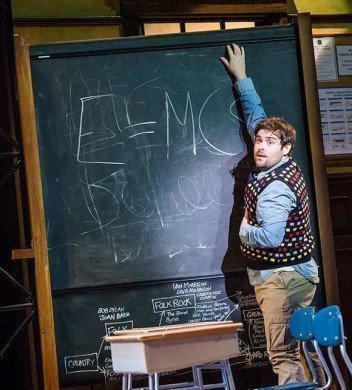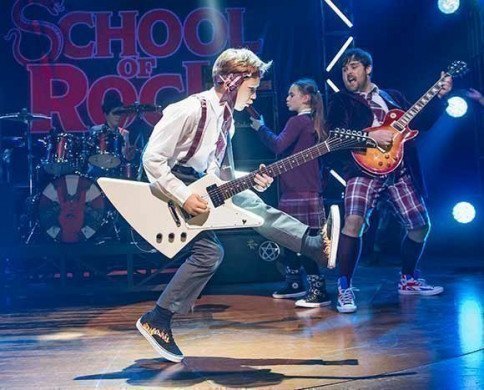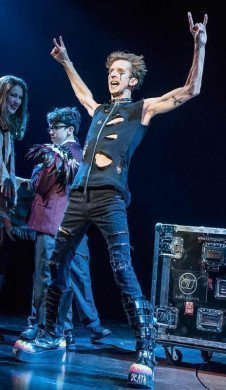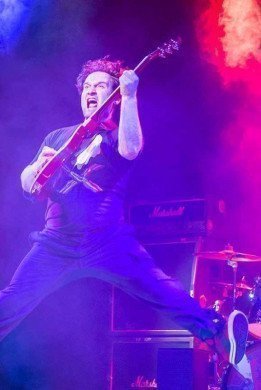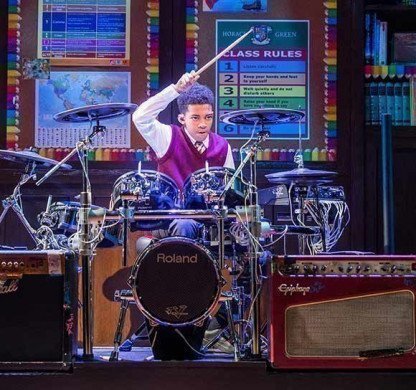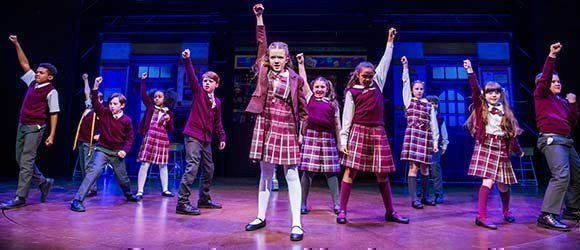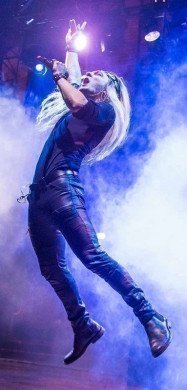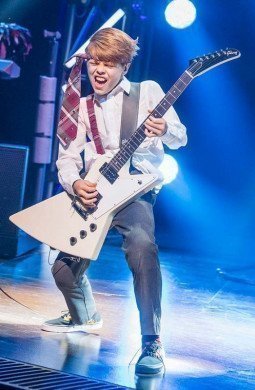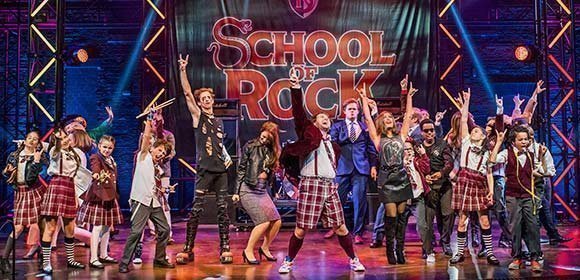 Verwenden Sie das Suchfeld in der Navigationsleiste, um für School of Rock the Musical die Verfügbarkeit von Eintrittskarten zu prüfen.
London
Box Office

Versprechen
Bei der Buchung Ihre Sitze auswählen
Sichere Online-Reservierungen
100% garantierte Lieferung des Ticket
Keine versteckten Gebühren.

Theater Adresse
New London Theatre (Gillian Lynne Theatre)
166 Drury Lane, London, WC2B 5PW GB
Gelegenheit
Klimatisiert
Bar
Behindertengerechte Toiletten
Infrarot-Kopfhörer (Hörschleife)
Mitglied des
Toiletten
Rollstuhlzugang
Theater Info
Kapazität: 940
Gebaut in: 1973
Nächste Aufführungen