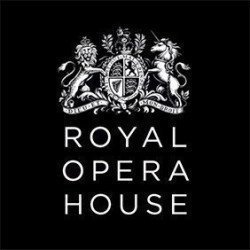 Lessons in Love and Violence
Royal Opera House
Buchung bis: Samstag, 26 Mai 2018
Eintrittskarten
ab 32,99€
Eintrittskarten

buchen
Vorstellungszeiten
Mo
Di
Mi
Do
Fr
Sa
So
20:00
20:00
20:00
20:00
Show beendet
Diese Show ist jetzt beendet.
Wichtige Informationen
Sung in english with Surtitles
Buchung von:
Donnerstag, 10 Mai 2018
Buchung bis:
Samstag, 26 Mai 2018
Verwenden Sie das Suchfeld in der Navigationsleiste, um für Lessons in Love and Violence die Verfügbarkeit von Eintrittskarten zu prüfen.
London
Box Office

Versprechen
Bei der Buchung Ihre Sitze auswählen
Sichere Online-Reservierungen
100% garantierte Lieferung des Ticket
Keine versteckten Gebühren.

Theater Adresse
Royal Opera House
Bow Street, London, WC2E 9DD GB
Gelegenheit
Klimatisiert
Bar
Behindertengerechte Toiletten
Infrarot-Kopfhörer (Hörschleife)
Mitglied des
Restaurant
Toiletten
Rollstuhlzugang
Theater Info
Kapazität: 2268
Gebaut in: 1732