Weihnachtsklassiker
Mit unserer Hilfe genießen Sie die besten Shows in London für wenig Geld. Wir bieten viele Tickets zu günstigen Preisen und sind ein vertrauenswürdiger Begleiter für tolle Abende in der Londoner Theaterwelt mit Top-Musicals, Komödien, zeitgenössischem und traditionellem Tanz, Oper und vielem mehr. Wir bieten Tickets für kinder- und familiengerechte Shows, die die ganze Familie begeistern, dramatische Shows für Erwachsene, West End-Vorstellungen von Favoriten, die das Publikum seit Jahren begeistern, prominent besetzte Comedy-Shows, Musicals und heitere Komödien. Wir bringen Sie auch mit unseren Preisen zum Lächeln.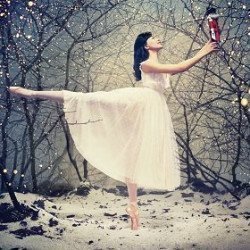 Öffnet am 16 Dez 2021
Öffnet am 16 Dezember 2021
The Nutcracker - English National Ballet
London Coliseum
4,4/5
-

Nach

40

Bewertungen - (Bewertungen)
4,4

40

Bewertungen
Eintrittskarten

ab 21,49€
The magical Christmas ballet for all the family, with exquisite dancing and Tchaikovsky's glorious score played live.
Over 100 dancers and musicians bring Nutcracker to life.
Buchung von: Donnerstag, 16. Dezember 2021
Buchung bis: Samstag, 8. Januar 2022
Dauer: 2 hours 10 minutes
The Nutcracker - English National Ballet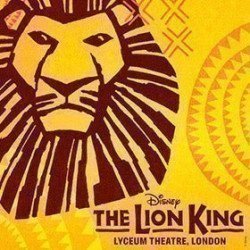 Öffnet am 1 Aug 2021
Öffnet am 1 August 2021
The Lion King
Lyceum Theatre
4,8/5
-

Nach

5110

Bewertungen - (Bewertungen)
4,8

5110

Bewertungen
Eintrittskarten

ab 41,99€
Familien (98%)
Paare (90%)
Theaterbesucher (90%)
i
Disneys berühmter Film
Der König der Löwen
verzauberte Menschen jeden Alters auf der ganzen Welt. Die musikalische Bühnenfassung ist atemberaubend. Die glanzvolle Inszenierung gepaart mit beeindruckenden Kostümen, Masken und Marionetten macht dies zu einer der herausragenden Aufführungen am eleganten
Lyceum Theatre
in London. Ein wirklich großartiges Werk!
Buchung von: Sonntag, 1. August 2021
Buchung bis: Sonntag, 3. April 2022
The Lion King
Warum Sie Ihre Tickets bei London Box Office bestellen sollten
Mitglied bei STAR (Secure Tickets from Authorised Retailers)

All unsere Tickets entsprechen den Bestimmungen der Society of Ticket Agents and Retailers (STAR), die den Verkauf von Tickets durch zugelassene Verkaufsstellen sicherstellt. Unsere Buchungsplattform wird durch ein SSL-Sicherheitssystem geschützt und ist jederzeit verfügbar.

Dynamische Sitzplatzreservierung

Für die meisten West End-Theater bieten wir eine dynamische Sitzplatzreservierung an, damit Sie noch leichter Ihren Lieblingsplatz finden.

Sofortige Bestätigung

Ihre Reservierung wird in Echtzeit vom Theater bestätigt. Zeigen Sie die Bestätigung einfach über Ihr Mobiltelefon am Schalter des Theaters vor, um die Tickets am Tag der Vorstellung zu erhalten.