Weihnachtsklassiker
Erregung! Spannung! Mit unserer Hilfe genießen Sie die besten Shows in London für wenig Geld. Wir bieten viele Tickets zu günstigen Preisen und sind ein vertrauenswürdiger Begleiter für tolle Abende in der Londoner Theaterwelt mit Top-Musicals, Komödien, zeitgenössischem und traditionellem Tanz, Oper und vieles mehr. Wir bieten Tickets für kinder- und familiengerechte Shows, die die ganze Familie begeistern, dramatische Londoner Shows für Erwachsene, West End Vorstellungen von Favoriten, die das Publikum seit Jahren begeistern, mit prominent besetzten Comedy-Shows, Musicals und heitere Komödien. Wir bringen Sie auch mit unseren Preisen zum Lachen.
Ergebnisse: 5 Shows passen zu Ihrer Suche.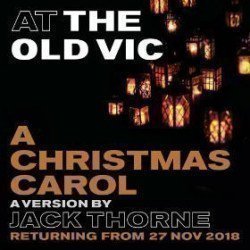 Familien (100%)
Paare (100%)
Theaterbesucher (100%)
i
Matthew Warchus directs Charles Dickens' timeless classic A Christmas Carol in a joyous new adaptation by Jack Thorne.
On a bitter Christmas Eve night a cold-hearted miser is visited by four ghosts. Transported to worlds past, present and future, Ebenezer Scrooge witnesses what a lifetime of fear and selfishness has led to and sees with fresh eyes the lonely life he has built for himself. Can Ebenezer be saved before it's too late?
Eintrittskarten
ab 39.99€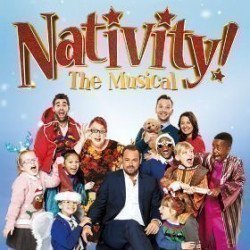 Familien (100%)
i
Due to phenomenal demand and after wowing audiences last year, Nativity! The Musical returns to London this Christmas! 
Feel-good, funny and full of festive joy, the smash-hit musical was adapted for the stage by Debbie Isitt, the creator of the much-loved films.
Eintrittskarten
ab 35.49€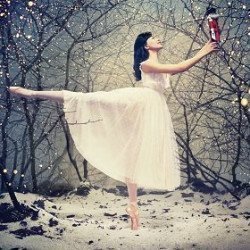 Familien (84%)
Paare (88%)
Theaterbesucher (92%)
i
The magical Christmas ballet for all the family, with exquisite dancing and Tchaikovsky's glorious score played live.
Over 100 dancers and musicians bring Nutcracker to life.
Eintrittskarten
ab 18.99€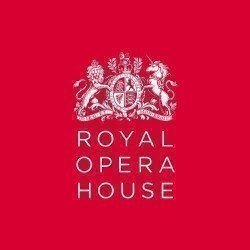 Familien (100%)
Paare (100%)
Theaterbesucher (100%)
i
Clara is given an enchanted Nutcracker doll on Christmas Eve. As midnight strikes, she creeps downstairs to find a magical adventure awaiting her and her Nutcracker.
The magician Drosselmeyer transforms the drawing room for a battle between mice and toy soldiers. During the battle, Clara saves the Nutcracker's life - so breaking a magical spell that turned him from a boy to a toy - and the Mouse King is defeated. In celebration, Drosselmeyer sweeps Clara and the Nutcracker off to the Kingdom of Sweets, where they meet the Sugar Plum Fairy and take part in a wonderful display of dances. The next morning, Clara's adventures seem to have been more than just a dream.
Eintrittskarten
ab 35.99€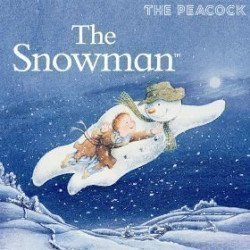 Familien (100%)
i
When a young boy's snowman comes to life on Christmas Eve, the two set off on a night-time quest for adventure. On their travels they meet dancing penguins, reindeer and naturally, Father Christmas. Watch spellbound as the Snowman flies through the night sky, before escaping the clutches of the evil Jack Frost to return home for Christmas morning.
Eintrittskarten
ab 50.99€
Nach Kategorie
suchen
Rabatt bis zu 70%
Sichere Online-Reservierungen
Tickets können per Post versendet oder am Box Office persönlich abgeholt werden
Kundenbetreuung ist an 7 Tage in der Woche geöffnet
Bei der Buchung Ihre Sitze auswählen
Keine versteckten Gebühren