Komödien
Erregung! Spannung! Mit unserer Hilfe genießen Sie die besten Shows in London für wenig Geld. Wir bieten viele Tickets zu günstigen Preisen und sind ein vertrauenswürdiger Begleiter für tolle Abende in der Londoner Theaterwelt mit Top-Musicals, Komödien, zeitgenössischem und traditionellem Tanz, Oper und vieles mehr. Wir bieten Tickets für kinder- und familiengerechte Shows, die die ganze Familie begeistern, dramatische Londoner Shows für Erwachsene, West End Vorstellungen von Favoriten, die das Publikum seit Jahren begeistern, mit prominent besetzten Comedy-Shows, Musicals und heitere Komödien. Wir bringen Sie auch mit unseren Preisen zum Lachen.
Ergebnisse: 5 Shows passen zu Ihrer Suche.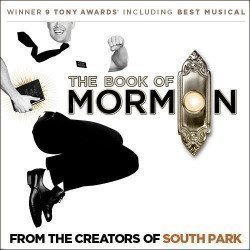 Paare (88%)
Theaterbesucher (82%)
i
Das Original Cast Album "The Book of Mormon" stieg über Nacht zum Ruhm auf und wurde das in der Hitparade am höchsten platzierte Cast Album in vierzig Jahren. Das Musical hat am Broadway das amerikanische Publikum geschockt und begeistert und wurde mehrfach preisgekrönt. Es ist unverschämt, vulgär, geschmacklos wunderbar satirisch und allen Erwartungen nach wird es der nächste Riesenerfolg im West End werden!
Eintrittskarten
ab 27,49€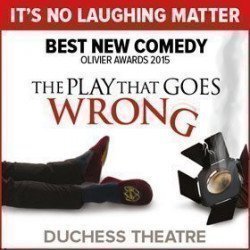 Familien (88%)
Paare (92%)
Theaterbesucher (93%)
i
Nach einer Riesenerfolgstour in Großbritannien kommt das urkomische Stück ins West End zurück. Es erhielt zahlreiche Auszeichnungen von Kritikern, die sich selbst schlapp lachen mussten. Wer das Stück noch nicht gesehen hat und klassische britische Komödien wie Fawlty Towers liebt, für den ist das hier genau das Richtige. Attribute wie lustig können dem Stück gar nicht gerecht werden.
Eintrittskarten
ab 26,99€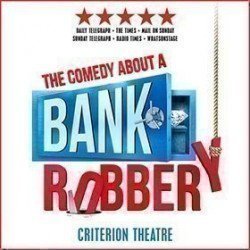 Paare (90%)
Theaterbesucher (90%)
i
One giant diamond.
Eight incompetent crooks.
And a security guard asleep on the job.
What could possibly go right?
Eintrittskarten
ab 13,49€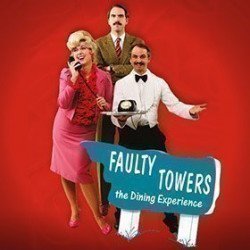 Familien (81%)
Paare (97%)
Theaterbesucher (88%)
i
Inspired by one of Britain's greatest ever comedy series, this 2 hour interactive production is set in a restaurant where you the audience are the diners. If you love the original show, you'll find Faulty Towers The Dining Experience a unique, novel pleasure and unmissably great fun.
Eintrittskarten
ab 76,49€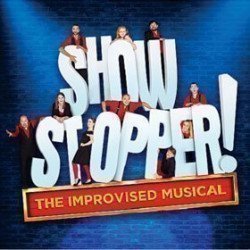 Familien (84%)
Paare (97%)
Theaterbesucher (100%)
i
The Showstoppers are delighted to be back at Udderbelly for their 6th year! A brand new musical is created from scratch at every single performance of this multi award - winning show. 
Eintrittskarten
ab 27,49€
Nach Kategorie
suchen
Rabatt bis zu 70%
Sichere Online-Reservierungen
Tickets können per Post versendet oder am Box Office persönlich abgeholt werden
Kundenbetreuung ist an 7 Tage in der Woche geöffnet
Bei der Buchung Ihre Sitze auswählen
Keine versteckten Gebühren