Bald nicht mehr im Programm
Mit unserer Hilfe genießen Sie die besten Shows in London für wenig Geld. Wir bieten viele Tickets zu günstigen Preisen und sind ein vertrauenswürdiger Begleiter für tolle Abende in der Londoner Theaterwelt mit Top-Musicals, Komödien, zeitgenössischem und traditionellem Tanz, Oper und vielem mehr. Wir bieten Tickets für kinder- und familiengerechte Shows, die die ganze Familie begeistern, dramatische Shows für Erwachsene, West End-Vorstellungen von Favoriten, die das Publikum seit Jahren begeistern, prominent besetzte Comedy-Shows, Musicals und heitere Komödien. Wir bringen Sie auch mit unseren Preisen zum Lächeln.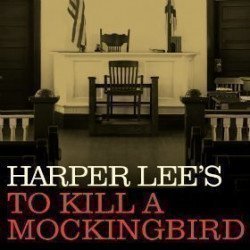 To Kill A Mockingbird
Gielgud Theatre
Eintrittskarten

ab 32,99€
Harper Lee's Pulitzer Prize-Winning American classic To Kill a Mockingbird comes to the West End from Broadway in a new adaptation by Aaron Sorkin, directed by Bartlett Sher
Buchung bis: Samstag, 31. Oktober 2020
Dauer: 2 hours 35 minutes (One interval)
In der Hauptrolle: Rhys Ifans
To Kill A Mockingbird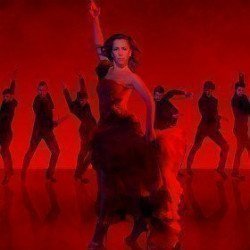 Flamenka
Peacock Theatre
Eintrittskarten

ab 23,99€
Latin and Flamenco join forces in a thrilling performance combining the power of Riverdance with the sultry heat of the Mediterranean. 
Flamenco legend Karen Ruimy leads an exceptional company of male dancers from Madrid and South America in a passionate fusion of two of the most exhilarating dance forms. As worlds collide, feet stomp and hips twirl, Flamenka takes you on an electrifying journey of a forbidden love affair. 
Directed and choreographed by Arlene Phillips CBE, famed for her work as a choreographer, director, television judge and presenter, and former dancer.
Buchung von: Montag, 2. November 2020
Buchung bis: Samstag, 7. November 2020
Flamenka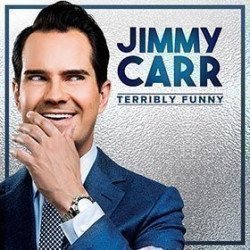 Jimmy Carr: Terribly Funny
Palace Theatre
Eintrittskarten

ab 34,49€
Jimmy's brand new show contains jokes about all kinds of terrible things.
Terrible things that might have affected you or people you know and love.
But they're just jokes – they are not the terrible things.
Having political correctness at a comedy show is like having health and safety at a rodeo.
Now you've been warned, buy a ticket. 
Buchung von: Montag, 16. November 2020
Buchung bis: Samstag, 21. November 2020
Läuft jetzt im: Palace Theatre
Buchung bis: Samstag, 21. November 2020
Jimmy Carr: Terribly Funny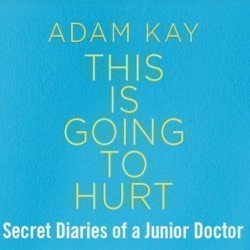 Adam Kay | This Is Going To Hurt
Apollo Theatre
Buchung bis: Sonntag, 8. November 2020
Adam Kay | This Is Going To Hurt
Warum Sie Ihre Tickets bei London Box Office bestellen sollten
Mitglied bei STAR (Secure Tickets from Authorised Retailers)

All unsere Tickets entsprechen den Bestimmungen der Society of Ticket Agents and Retailers (STAR), die den Verkauf von Tickets durch zugelassene Verkaufsstellen sicherstellt. Unsere Buchungsplattform wird durch ein SSL-Sicherheitssystem geschützt und ist jederzeit verfügbar.

Dynamische Sitzplatzreservierung

Für die meisten West End-Theater bieten wir eine dynamische Sitzplatzreservierung an, damit Sie noch leichter Ihren Lieblingsplatz finden.

Sofortige Bestätigung

Ihre Reservierung wird in Echtzeit vom Theater bestätigt. Zeigen Sie die Bestätigung einfach über Ihr Mobiltelefon am Schalter des Theaters vor, um die Tickets am Tag der Vorstellung zu erhalten.